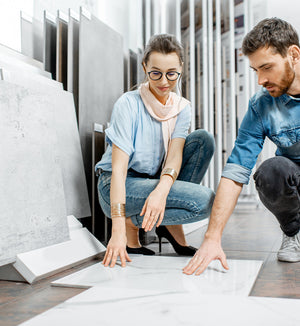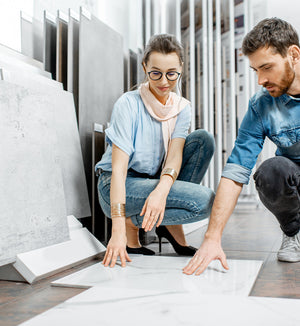 From Design to Installation.
OB Supply & Fit
OB Supply & Fit is a no obligation service for us to project manage your renovation or build from start to finish.
You will be assigned your own dedicated project manager who will act as a single point of contact and ensure the fit out goes off without a hitch. This is a free, no-obligation service, in which we'll do all the hard work for you. Your project manger will give expert design tips and give you a detailed quote breakdown of the costs involved, using our expert team of tilers and plumbers.
40 Years of experience
We have spent over 40 years building our team of experts.
Expert Fitters
They know our products inside out and their experience installing our products in thousands of homes each year cannot be underestimated. They liaise with you and the designer to ensure the final design can be installed without issue in your home after conducting a thorough site check ahead of final design approval.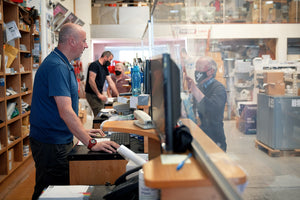 After-Sales Team
have a dedicated After-Sales care team who are there to help. We pride ourselves on our customer service and that us why customers keep coming back to us for the last 40 years.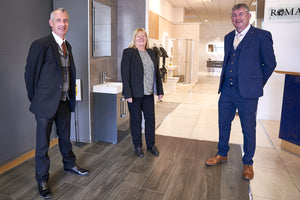 From Start to Finish
On average a full bathroom suite, including plastering, tiling, electrical works and product installation, takes approximately 10 days to complete. However, this depends on the size of your room.
Paul Scally
Tadgh O'Regan
Audrey Wall
Claudia Vizor
Frequently Asked Questions
The vast majority of refits take one week; however, this can vary pending on complexity.
The showroom team will help assist you with your selection of products and will advise on what is most suitable for your needs.
We carry a very wide selection and a premium range of products, and will guarantee you, that we will have something suitable for all your needs and tastes.
Tiling, Carpentry, plumbing and electrical, even the removal and disposal of the old, to leave you with a no hassle, superb new bathroom.
We can meet any budget and brief and all costs will be confirmed upfront and before any work is carried out.
Nope, this is a fully free service.
Yes, all needs will be established and met.
Yes, however this does depend on space and building structure... this will be covered within the free consultation.
This is on us, and we will always keep your property clean and neat, even whilst working. We will also strive to keep to a minimum, times when your bathroom is out of use.
We understand its your home and your family space, so we will always treat it as so, whilst we are there and after we depart…. We take great pride in our work and hold our customers with the highest respect.
This is of the highest importance to us. We will only use our own preapproved trades people and will guarantee you a quality fitout with all our work….. any quibbles….we will attend and fix as a priority. We will never leave until your happy.