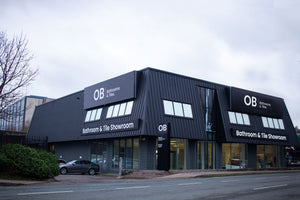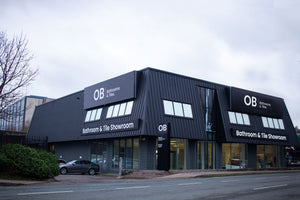 About Us
With over 40 years of experience, OB Bathrooms & Tiles in Cork provides an excellent range and service. We are multiple award winning suppliers of Bathroom, Tile and Heating materials. O.B Bathrooms & Tiles is a Cork owned company with 2 directors, Paul Scally and John O'Shea and has a staff of over 15 experienced professionals. Our OB Bathrooms & Tiles Cork showroom is within walking distance of Cork city centre, just at the beginning of South City Link Road.
While there, you will meet people who are passionate about design, quality and customer service. We will meet any Bathroom, Tile and heating/plumbing, requirements that you may have and we are sure that you will come away feeling happy. We offer an extensive range of products to suit all price ranges as well as providing a complete design service. Be sure to take plenty of time to browse around our award winning showrooms and talk to the expert colleagues on hand who will be happy to help and advise you. Talking with OB Bathroom & Tile Cork's experienced personnel will help to give practical expression to your ideas.
Whilst quality is our first concern WE WILL NOT BE BEATEN ON PRICE. We look forward to seeing you.
Paul Scally
John O'Shea