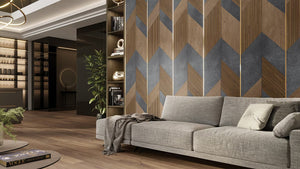 A sample of our extensive range.
Your Tile Expert
OB Bathrooms & Tiles Cork is a proudly Irish-owned business, boasting a team of over xx skilled local professionals. We take great pleasure in offering our delivery services to all counties across Ireland!
Our journey takes us across the globe in search of the most exceptional designs, sourced directly from top-tier international brands such as Percelenosa. Take advantage of our complimentary in-store design consultations, where we can acquaint you with our splendid and vast arrays of tiles and bathrooms. Please browse a sample of our products below. If you would like to arrange a viewing or mkae a purchase please contact us.
Bathroom Tiles
For crafting a breathtaking bathroom, curate your selections from the expansive collection of bathroom tiles available at OB Bathroom & Tiles. In addition to our exquisite and top-tier tile offerings, our inventory includes a captivating assortment of bathroom suites and furniture to elevate your space.
Kitchen & Living Tiles
At OB, we have an extensive range of kitchen & living floor tiles. Be it ceramic, porcelain or natural stone that you are looking for we have it all. Using tiles throughout your home has become increasingly popular over the years. Not only are tiles the number one choice for kitchen floors, they offer a great practical solution for all floors throughout your home due to their durability and by choosing one floor covering you create a minimalistic look that provides your foundation to creating the interior you always dreamed of.
Wood Effect Tiles
At OB, we have an extensive range of wood effect tiles. Wood effect tiles are completely waterproof and perfect to use both indoors and out, creating a matching flow to your home.
Mosiac Tiles
Mosaic tiles, though more generally used for floors, are applied also on the walls. It gives very rich designs to walls as well as to floors.
Visit Our Showroom
To meet with one of our sales representatives and browse our extensive range of tiles please vist our showroom on South City Link Road, Cork, T12 W257.
As a proud supplier of Porcelanosa products, we at OB Bathrooms & Tiles thought it might be helpful to answer some of our most frequently asked questions about Porcelanosa and their amazing tiles.
Porcelamosa began their journey in 1973, in Castellon, Spain, manufacturing cramic flooring and wall tiles. Since then, they have become part of the international business group; Porcelanosa Group. This comprises of 8 subsidery companies; Porcelanosa, Venis, Gamadecor, Krion, L'Antic Colonial, Buetch, Noken and Urbatek. These offer a selection of high-quality products ranging from kitchen and bathroom furniture to high-tech materials and of course their high-quality tiles.
Porcelanosa manufacture both Ceramic and Porcelain tiles and both tiles are clay-based and kiln-fired. However, the clays used to make porcelain have a higher density and are fired longer at a higher temperature than ceramic. The result is a more durable, nonporous tile that is impervious to water.
Yes, we sell tiles for the entire house, all rooms including the kitchen, living rooms and hallways and of course the bathroom. There are no differences between kitchen, bathroom, living room etc and all tiles can be multi used through-out the house.
The finish refers to the upper surface of the tile's coating and can be polished, anti-slip, matt, Gloss and Matt Gloss.
Rectified tiles go through a cutting process called grinding, which trims all pieces to the same exact size. As a result, seating joints can be minimal, reducing the amount of grout and making the assembly more aesthetically pleasing.
You will need to know the measurements of the space. But we can do the rest. Simply bring along the measurements of each wall (length, width and hight of the room) and we will do the rest. We will always recommend about 10% extra due to cuts and corners
Yes, however, this is a different tile to an indoor tile. When it comes to outdoor tiles you want to ensure you choose a tile that has a high slip resistance and frost protection to make them safe in all weather conditions.

Porcelanosa's 20mm outdoor tile collection offer's increased depth and durability as well as an anti-slip finish. They can be used for a wide variety of applications including raised access flooring and high traffic areas.
Virtually any floor tile can be installed on the wall, though in most cases, it is not appropriate to switch them. Consult with us and we will help with application recommendations.
Anti-slip ratings are a European measurement for how slip resistant a tile is. The rating comes in the form of an 'R' (Ramp Test) value, which ranges from R9, which has a small degree of slip resistance, right up to R13, which is the highest slip resistance

R9: Minor slip resistance, suitable for dry internal spaces such as a dining room or lounge.

R10: Moderate slip resistance, suitable for bathroom floors.

R11: Good slip resistance, can be used in all internal areas including wet rooms and can also be used outside.